Kenaz Tactical Group provides one of the best values in defensive firearms training. Additionally, KTG's firearms division offers sales and transfer services. If you are a prospective student or alumnus of KTG close to Pueblo, CO, you should seek out their help with your firearms sales or transfer needs first. For students closer to the north side of Colorado Springs and the Black Forest area, Sentinel Machine is happy to offer these services as a small part of your overall progression in training.
Alumni, VIP students, and staff are welcome to take advantage of Sentinel Machine for many services at discounted rates. If you have questions, feel free to contact me at info@sentinelmachine.com.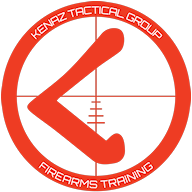 Special Rates
Sentinel Machine offers competitive rates on many different services. Special rates available only to KTG students are listed here. See the rates for a description of the services shown here.
| Service | Rate |
| --- | --- |
| Special: New gun owner transfer | $0 |
| Student/alumni firearm transfer | $20 |
| Current VIP student firearm transfer | $10.50 |
| Instructor and RSO firearm transfer | $10.50 |